Restaurants in Serifos
Traditional flavors of Serifos
What you should try in Serifos
At its restaurants and taverns you shall have the chance to taste the local specialties and foods.
Some of the traditional dishes of Serifos are: fennel pancakes, sun-dried tomatoes, chickpea soup with rosemary, fava bean puree that is also served in festivals, local sausages, skepastaria, sour skim-milk cheese, skim-milk cheese.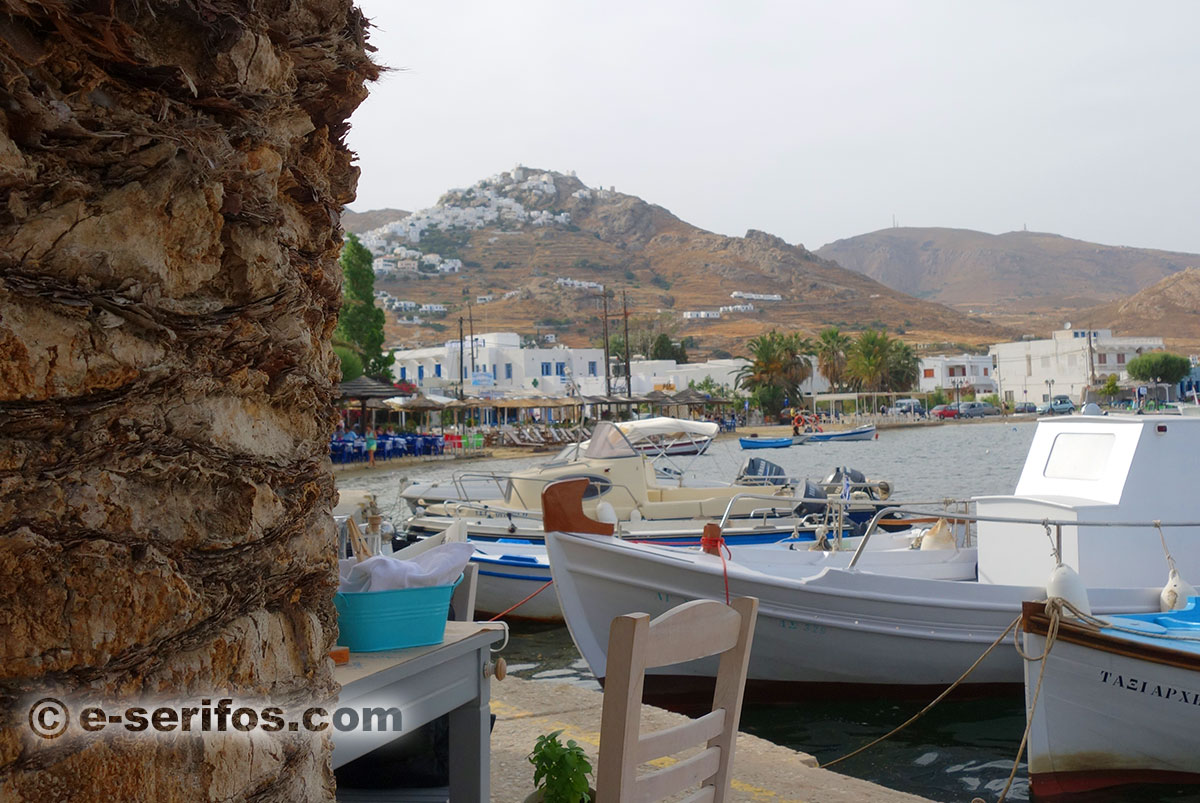 You must also taste the local wine, with the special taste and colour, as well as souma, which is a kind of raki.
Of course here you will also find sweets and marzipans, pasteli (honey and sesame bars) and spoon sweets (sweet preserves) that are delicious and made with pure products.
Most of the restaurants are located in Livadi and in Livadakia since here beats the heart of the island's nightlife. Traditional taverns by the sea with a view of the boats and restaurants with international cuisine, offer a big variety of choices.
There are also many restaurants and traditional cafés in Chora, at the Mills' square, the Upper Piazza and in the area of Kato Chora.
Of course there are also restaurants in many littoral settlements and beaches such as Megalo Livadi, Ganema, Sikamia, Platis Gialos etc.