The Monastery of Taxiarches in Serifos
The castle-monastery of Taxiarches near Galani village
The unique architecture of the Taxiarches Monastery
The monastery of Taxiarches is situated next to the village Galani, and it is very interesting from an architectural point of view. It has been built in 1572 and it is a men's monastery and in 1617 a mutual teaching school has been founded in it, which had many Venetian fields and great wealth in its possession.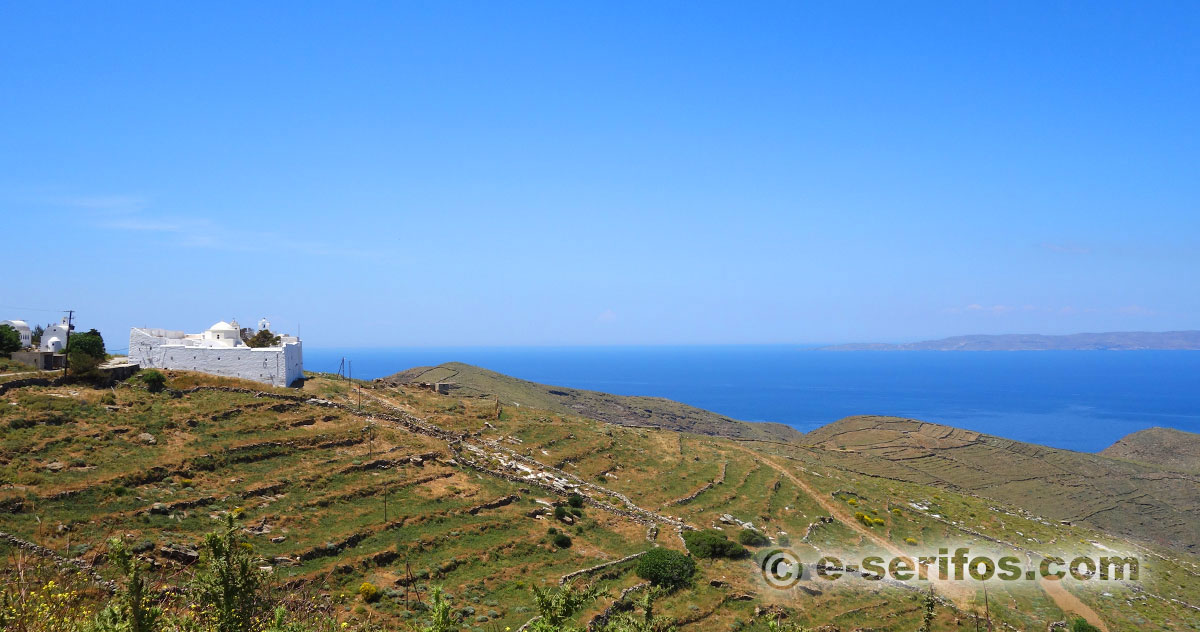 The building has the characteristics of a fortress and it is constructed inside a high surrounding wall and it has only one entrance, which is 4m. high, embrasures and a mobile ladder. This construction is due to the fact that the monastery's wealth had a great reputation, attracting pirates, against who the monks were forced to fight.
The monastery is dedicated to the archangels Michael and Gabriel, who are also the island's patrons, and their icon that has been transferred from Cyprus is considered to be wonder-working.
Its sanctuary is a three-aisled building, single-spaced with a dome. Its frescos, part of which still exists nowadays are said to be created by Emmanuel Scordilis and they represent the fight of the Archangel against the beast of the Revelation, the Dragon, who swallows kings and bishops.
The temple's icons are considered to be a characteristic sample of the Cretan hagiographic school.
What's also very interesting is the relief two-headed eagle on the marble floor (1659), while among the treasures of the monastery there are some remarkable utensils for worship, manuscripts and the Sacred Code (of 1754). In 1909 a library has been founded in the monastery.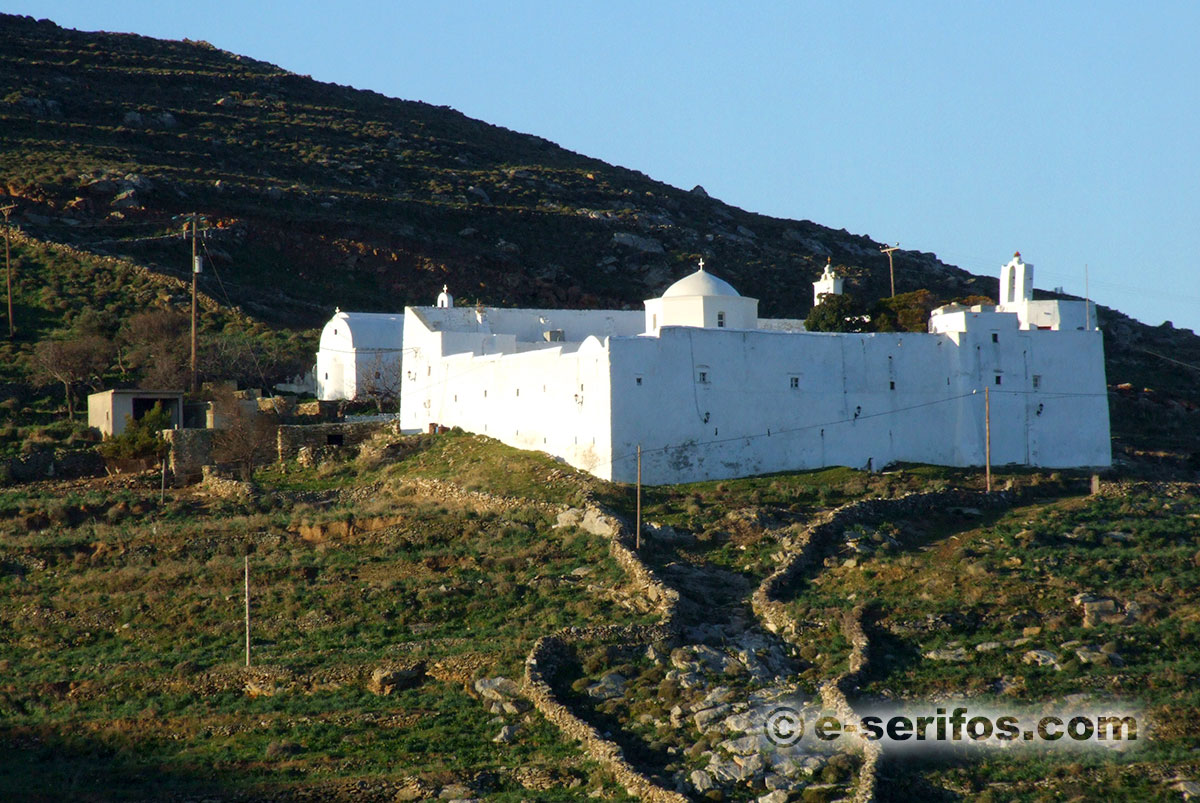 Information on the hours when the monastery is open: +302281051027.