Sports and activities in Serifos
Various activities in Serifos
Watersports in Livadi and Livadakia
Serifos has some of the most beautiful beaches in Cyclades. Its beaches offer the chance to whoever prefers to have unique experiences away from the crowds of people to swim calmly and relax in many isolated beaches of the island, however you can also have wild fun on the cosmopolitan beach of the island, in Livadi. At the beaches of Livadi and Livadakia, there are rental agencies for water sports (canoe, SUP, fly board etc).
Most of these beaches are ideal to windsurf, however we suggest that you practice this sport only at the beaches of Livadi and of Livadakia, which are controlled by the Port Authorities.
In Serifos and in particular in Livadi, there is a diving school that operates from 2003, where people will give you information and they shall help you to get to know the wonderful seabed of the island with its countless secrets.
If you are interested in sailing, in Serifos you shall certainly find a port to fasten your boat. In the port you can refuel while at the bays of Koutalas and of Megalo Livadi, you can get ice and water from the taverns.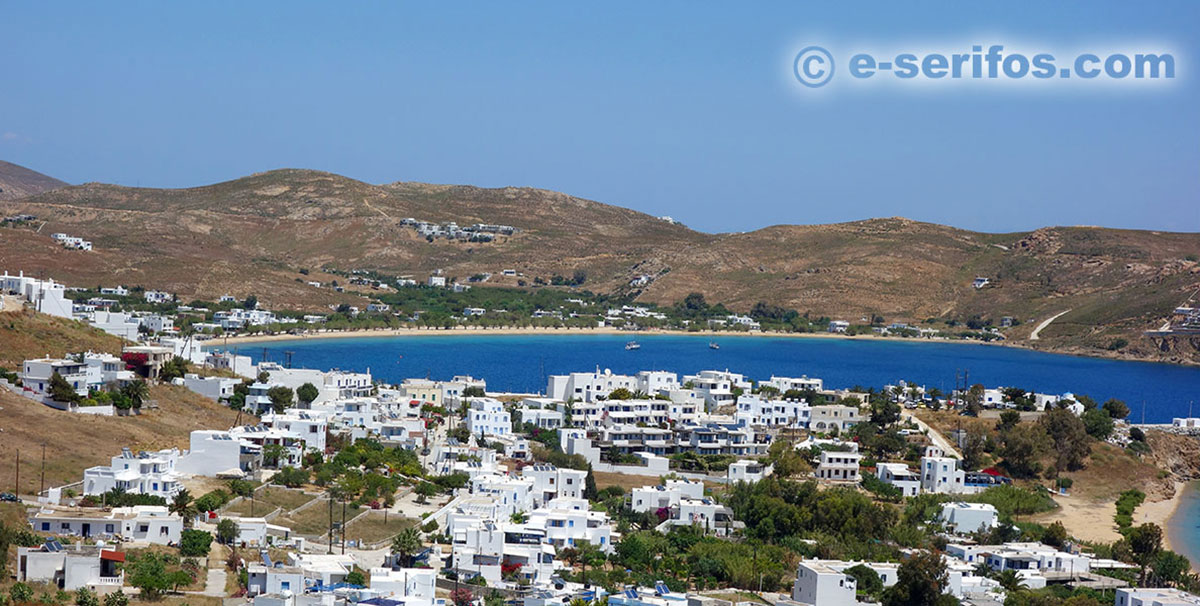 The small island Piperi is ideal for climbing but the island isn't organized or surveyed, while if you are fans of the mountain bike you will certainly find slopes to practice it in Serifos.
Finally, the island has well demarcated and signaled paths and many more that are waiting for you to explore them.