Megalo Livadi, Serifos
The village Megalo Livadi at the southwest part of Serifos
Megalo Livadi village with the sandy beach and the mines facilities
The settlement has been founded in 1880 and it is located at the southwestern side of Serifos in the homonymous bay and has known a big economic acme during the period when the mines used to operate till 1963, when the mines closed.
During the period of the settlement's acme there was a Chemical Laboratory, schools, a police station, grocery stores, bakeries, tailor's shops, shoemaker's shops and houses, some of which still exist but they are now abandoned. At the edge of the coast there is still a neoclassic building (of the Tsiller's school) with big palms, which used to house the seat of the mine company "Serifos-Spilialeza".
Next to the company's offices there is the memorial of the heroes, reminding the bloody revolt of the mines' workers in 1916, which is an integral part of the island's history. In the small settlement there is the church of Agios Ioannis Prodromos, with remarkable frescos dating from the 17th century.
Across the bay, at Almyros, there is the metallic mine loading-unloading ladder that has been built in 1932 and which attracts the visitor to come and take a closer look. When arriving there, the visitor shall see the wagons, the rails, building ruins and other machines that were once used for the mining works.
After the loading ladder, the wagons and the building ruins, the visitor can walk on the rocks or take a boat and get to the springs. It's about two small rooms built of stones, in the interior of which there is a spring of reddish lukewarm water with healing qualities. The buildings have been constructed by the mines' manager, Groman and all the workers who were having health problems used to go there to cure.
Today, except for some houses that are inhabited mainly during the summer, there is a private rock exhibition place which is housed where the old school used to be, two taverns, rooms to let, and a wonderful beach with sand and tamarisks which offer generously their shadow.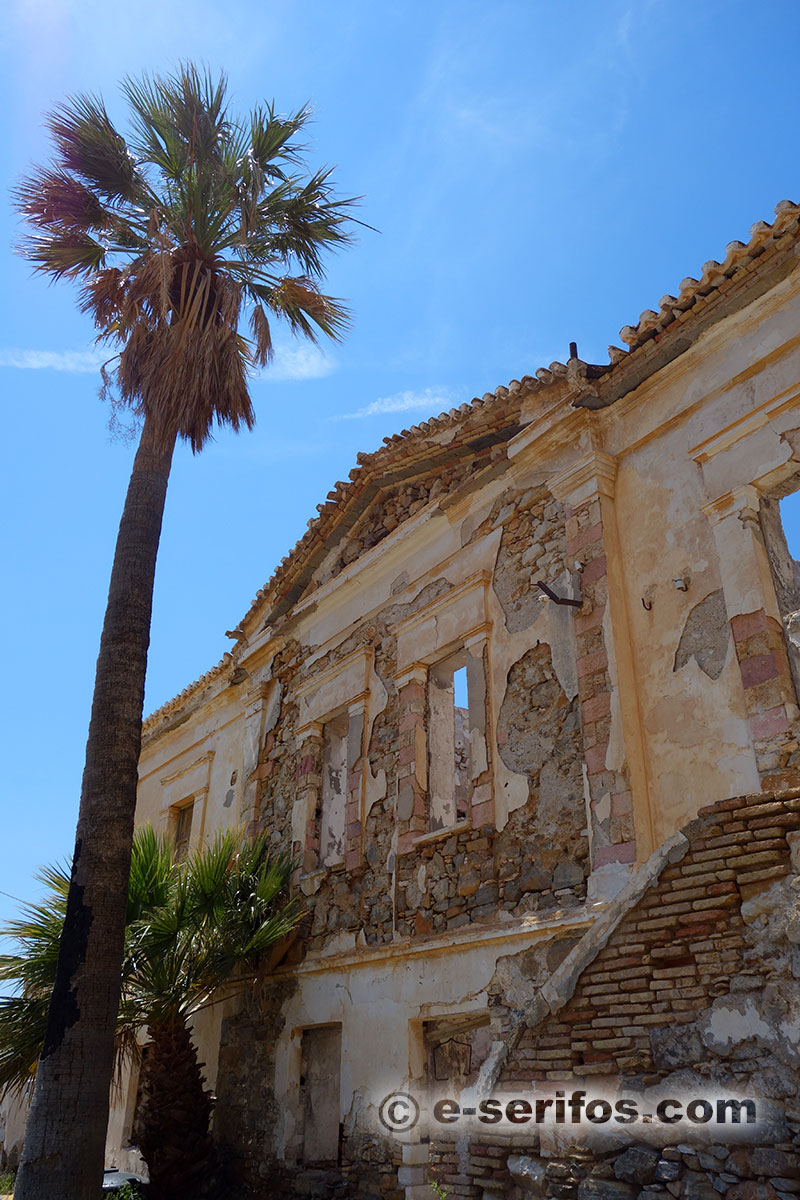 Gallery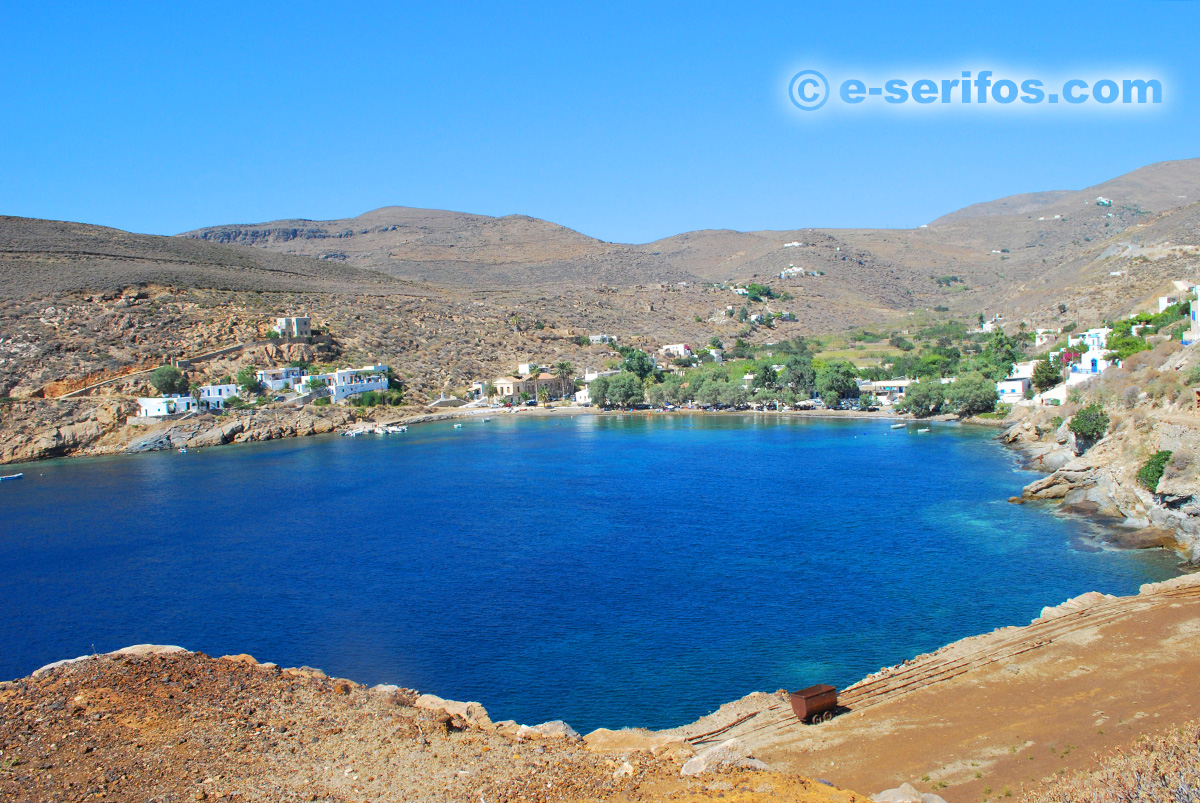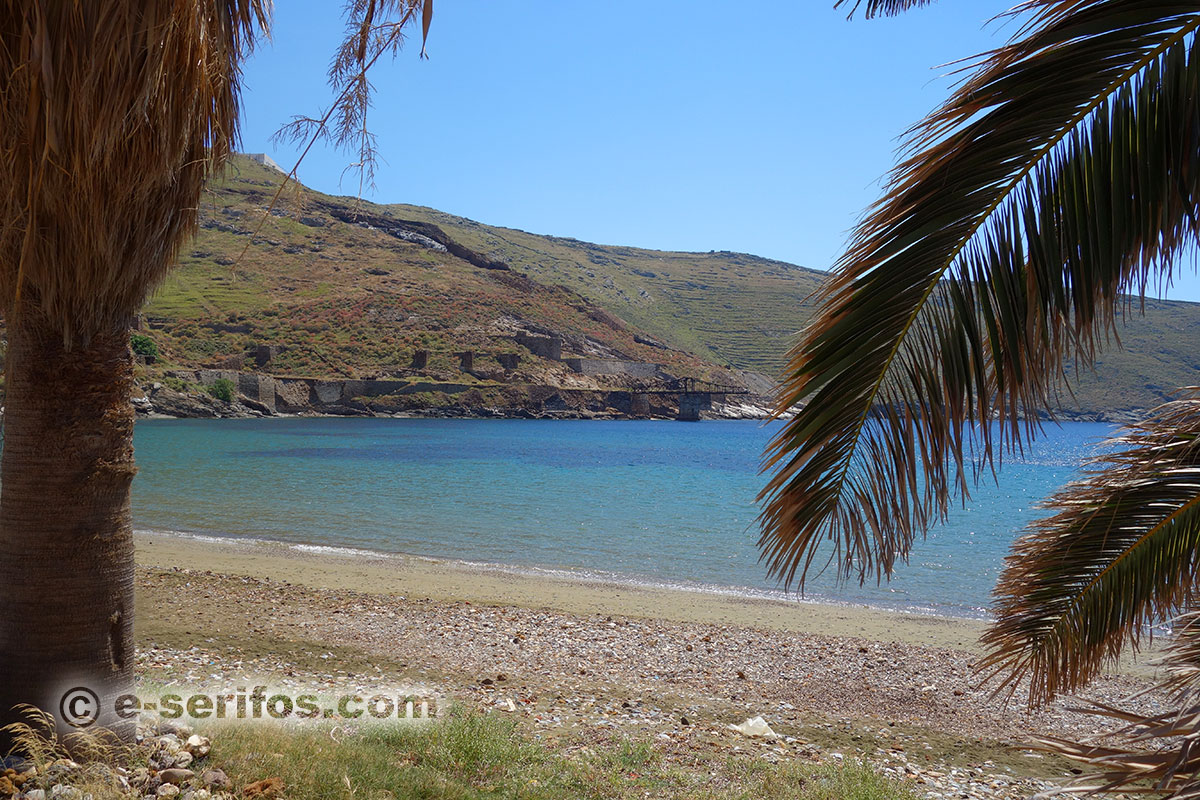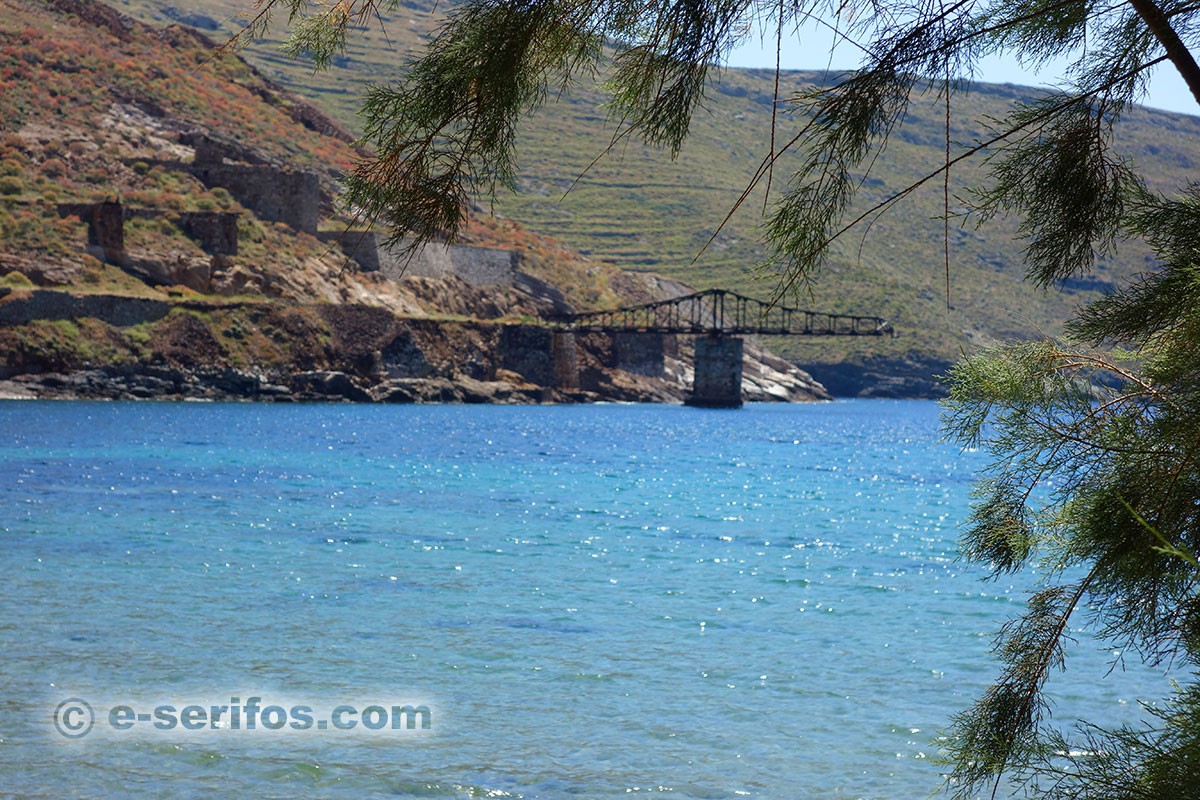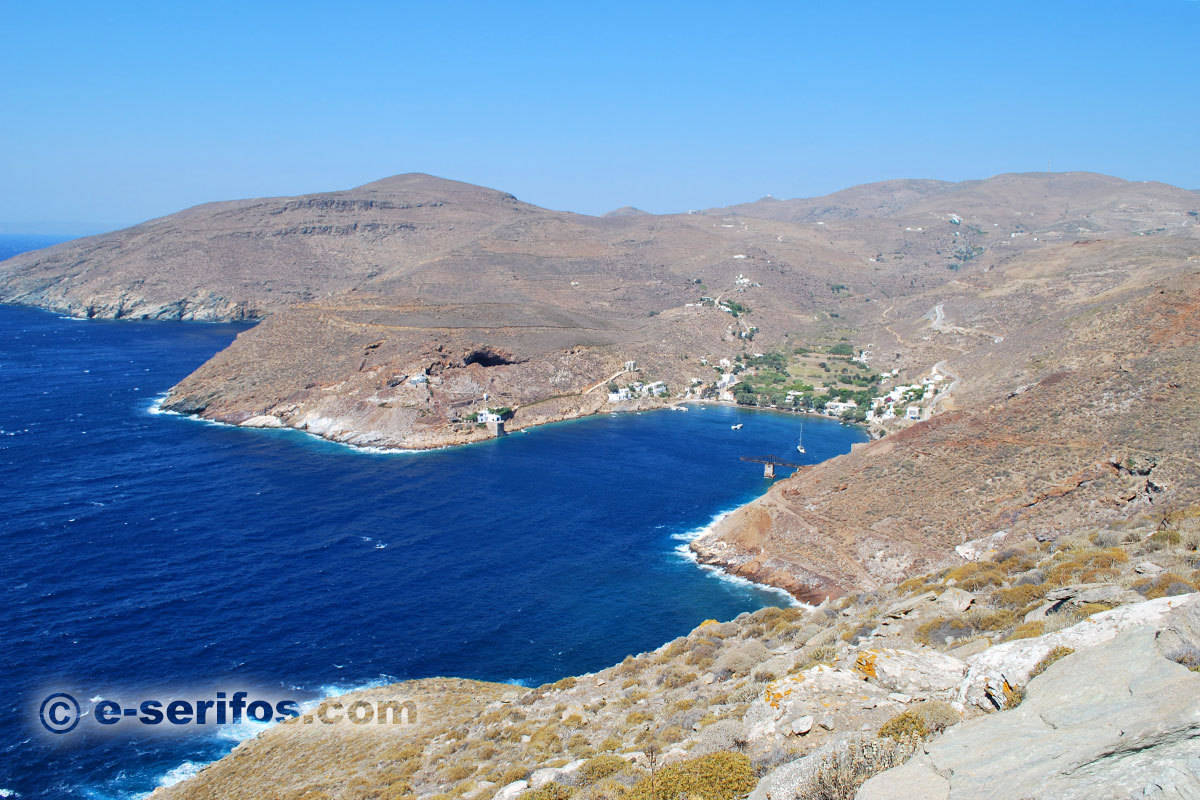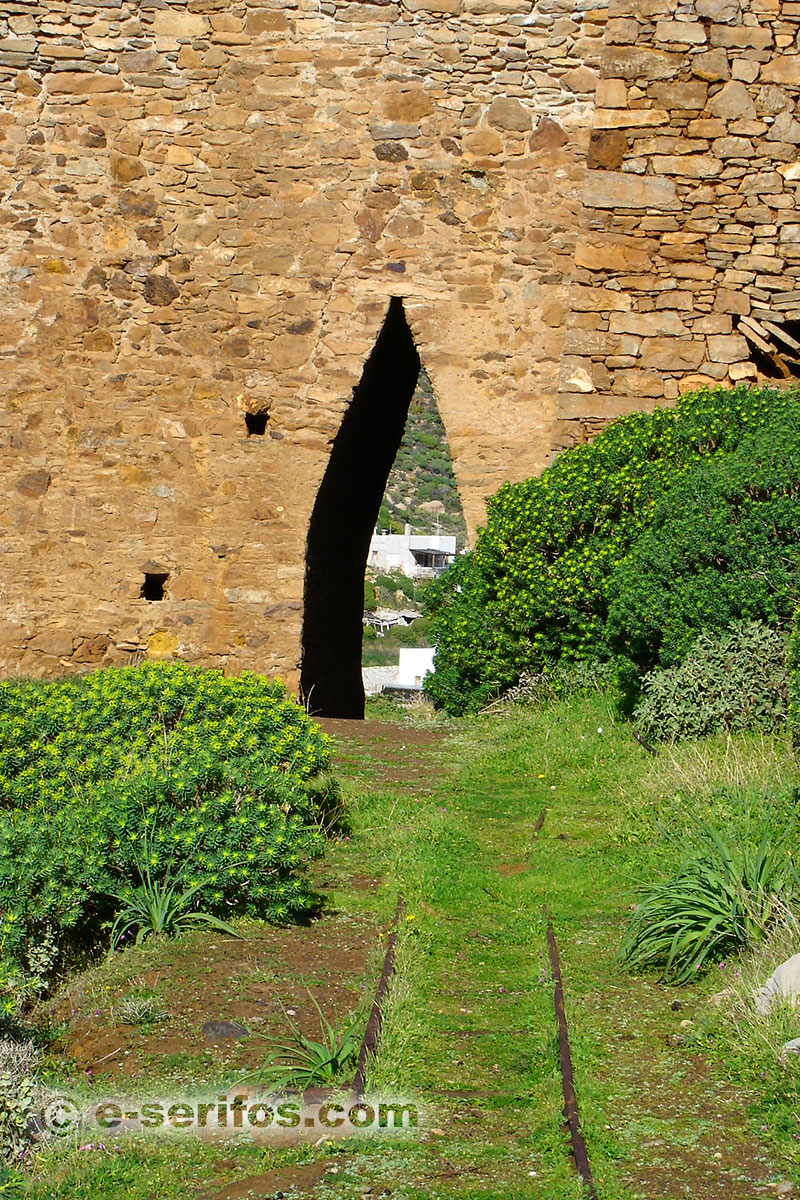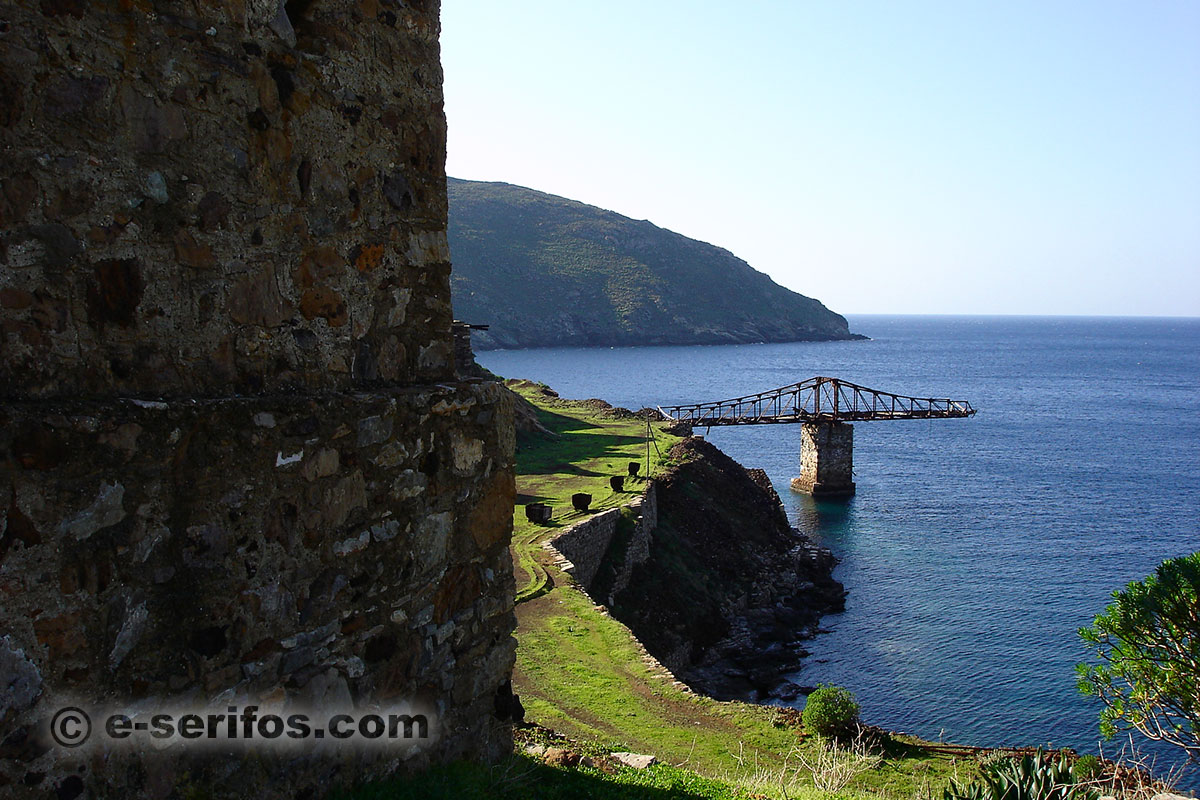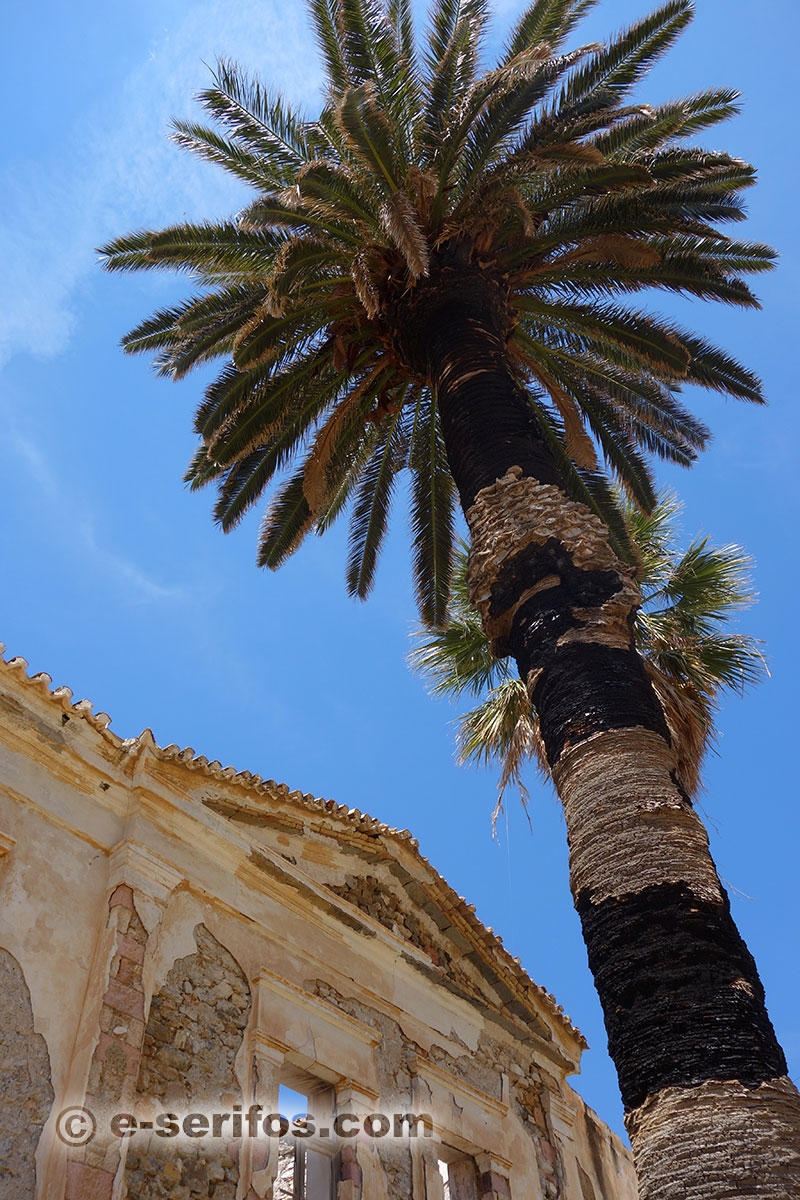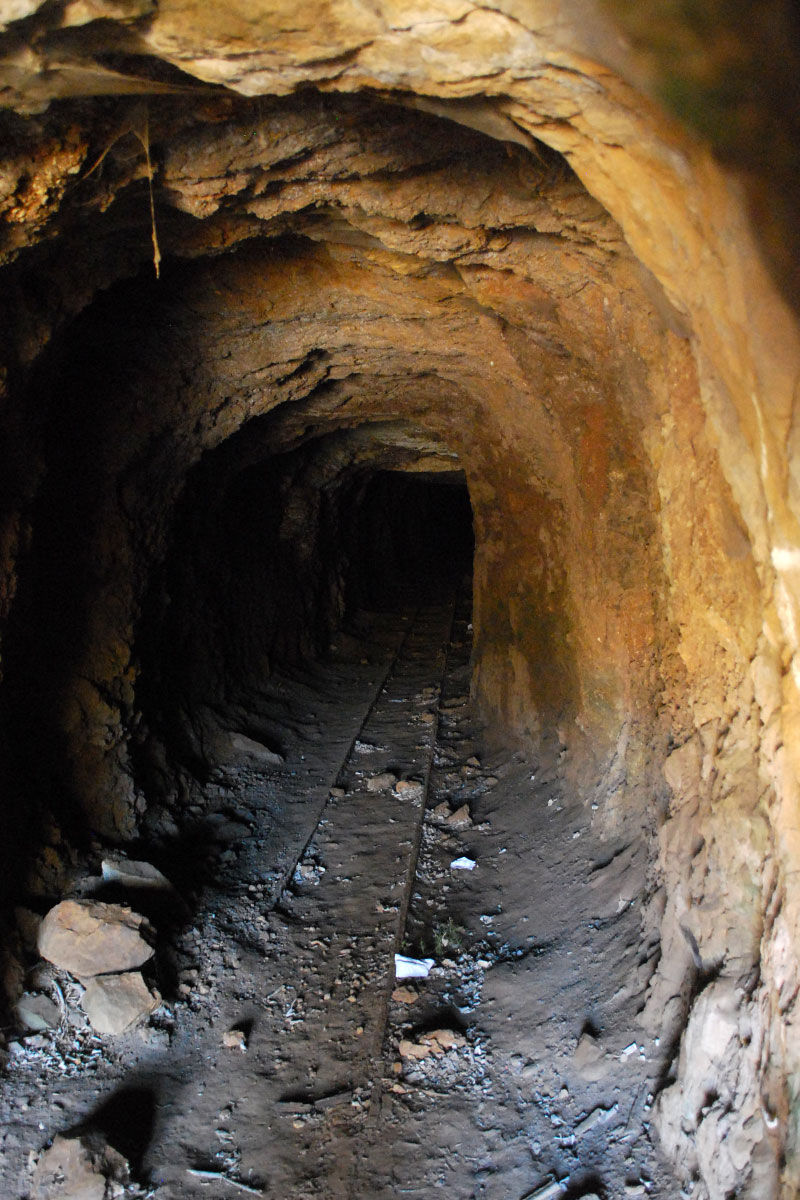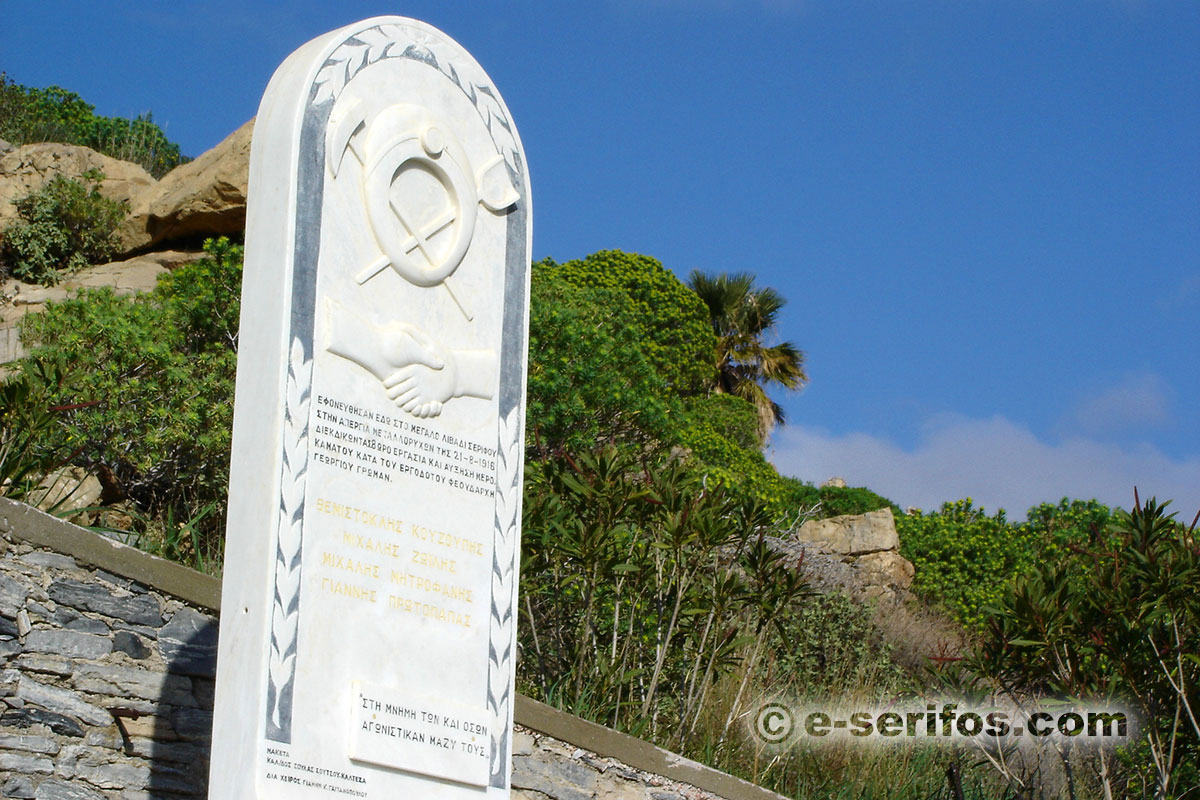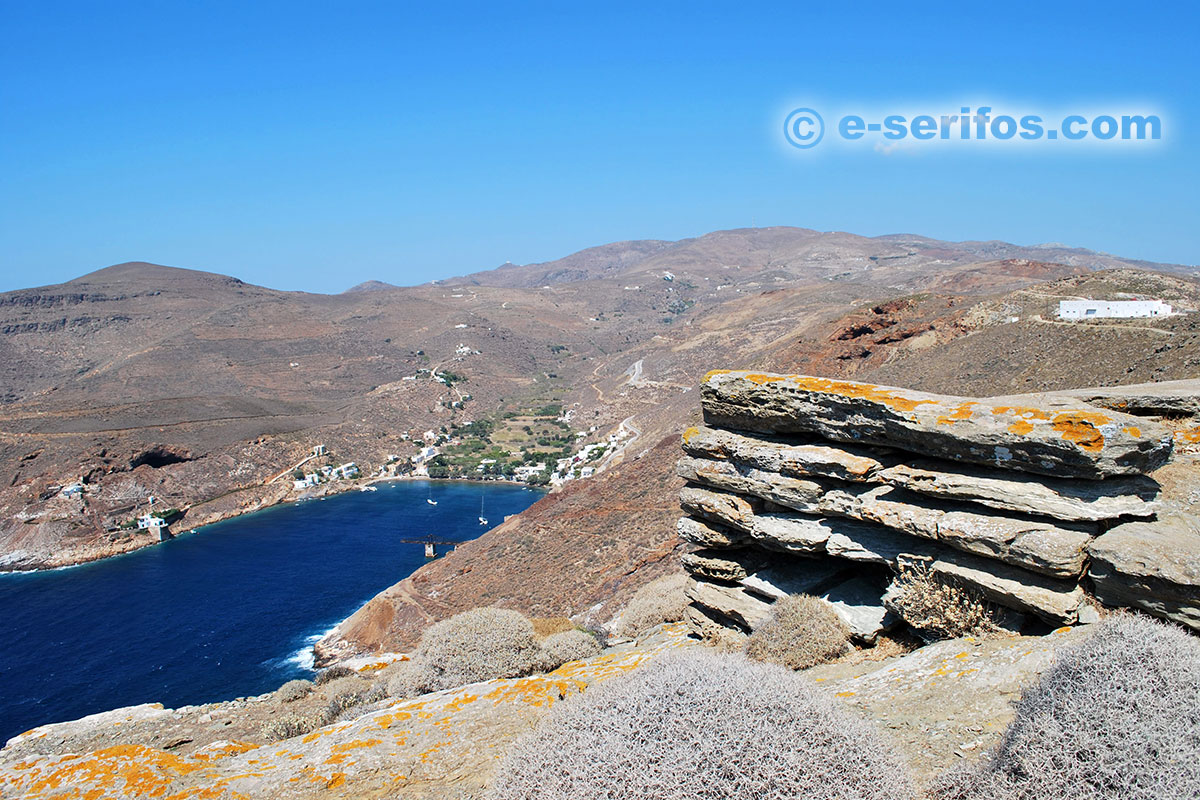 Explore the villages of Serifos