The religious feasts of Serifos
Celebration of religious feasts in Serifos
How the feasts are celebrated in Serifos
In Serifos as well as in most of the islands the local events are connected with the religious worship of the place. In most of the coutry churches and the monasteries at least once a year there is a traditional festival that takes place with common dinners which remind us of the ancient "estiasi" and the New Year's "agapes".
In Serifos, tens of festivals take place every year. Rich and well organized festivals not by the cafes or the taverns, nor by the monasteries or the priests but by simple citizens, the "ktitores" (owners) as they are called in Serifos, who are responsible for the maintenance of the church. The "ktitores", clean and neat, will serve you for free the delicacies that they have been preparing all day long such as boiled goat with spaghetti, fava bean puree, salad and local wine.
At the festival you can usually find skewered meat and beers; however you shall have to pay for those. The festival shall end late at night after incessant eating, drinking, dancing and singing.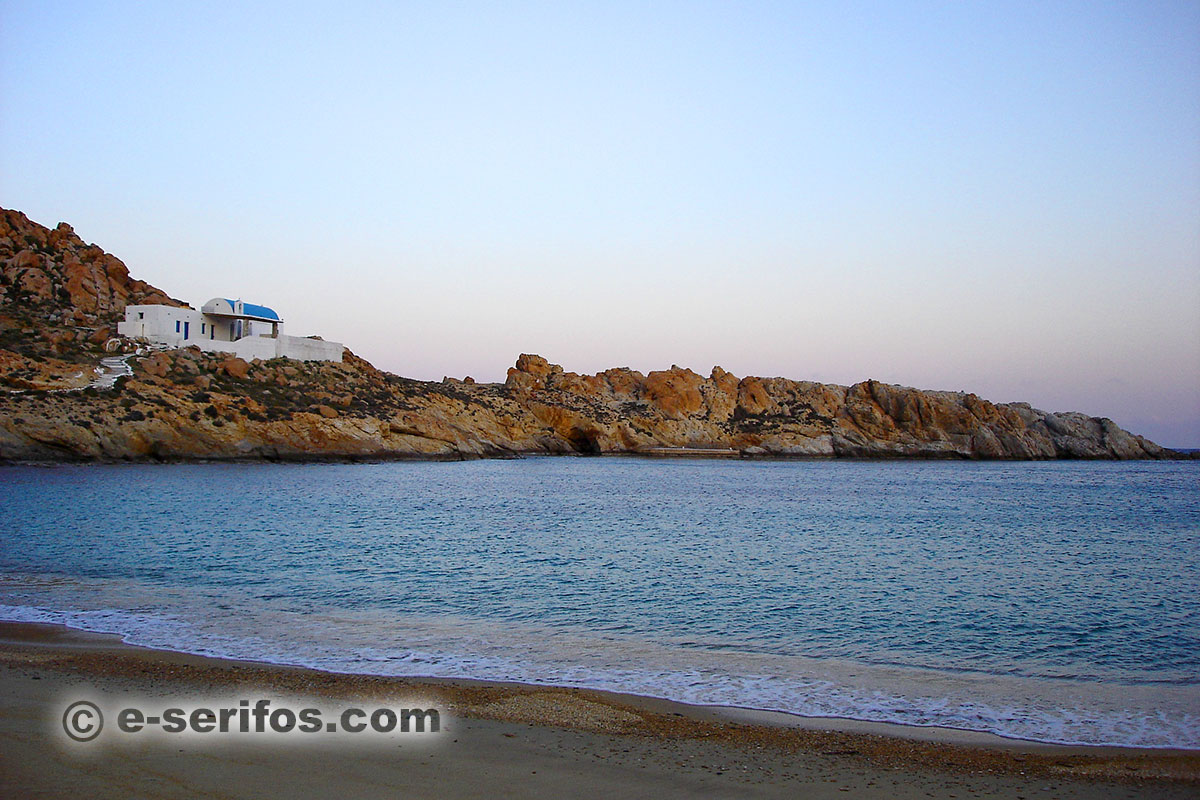 The most important festival is the festival of Xylopanagia which takes place around the old olive-tree at the square, on the fifteenth of August at the most ancient church of the island, in the village Panagia.
The name Xylopanagia comes from the "tsakomata" (fighting) with wooden sticks between men for the winning of the heart of the most beautiful woman. According to the tradition, the couple that would dance first around the olive-tree in front of the church would be married within a year. Today this custom does not take place any more, however the festival is still one of the most important ones of the island, and all the inhabitants come here every year to have a good time and dance for three good days...
Another important festival is that of Panagia of Liomantra, near the small homonymous settlement, which takes place four (!) times a year.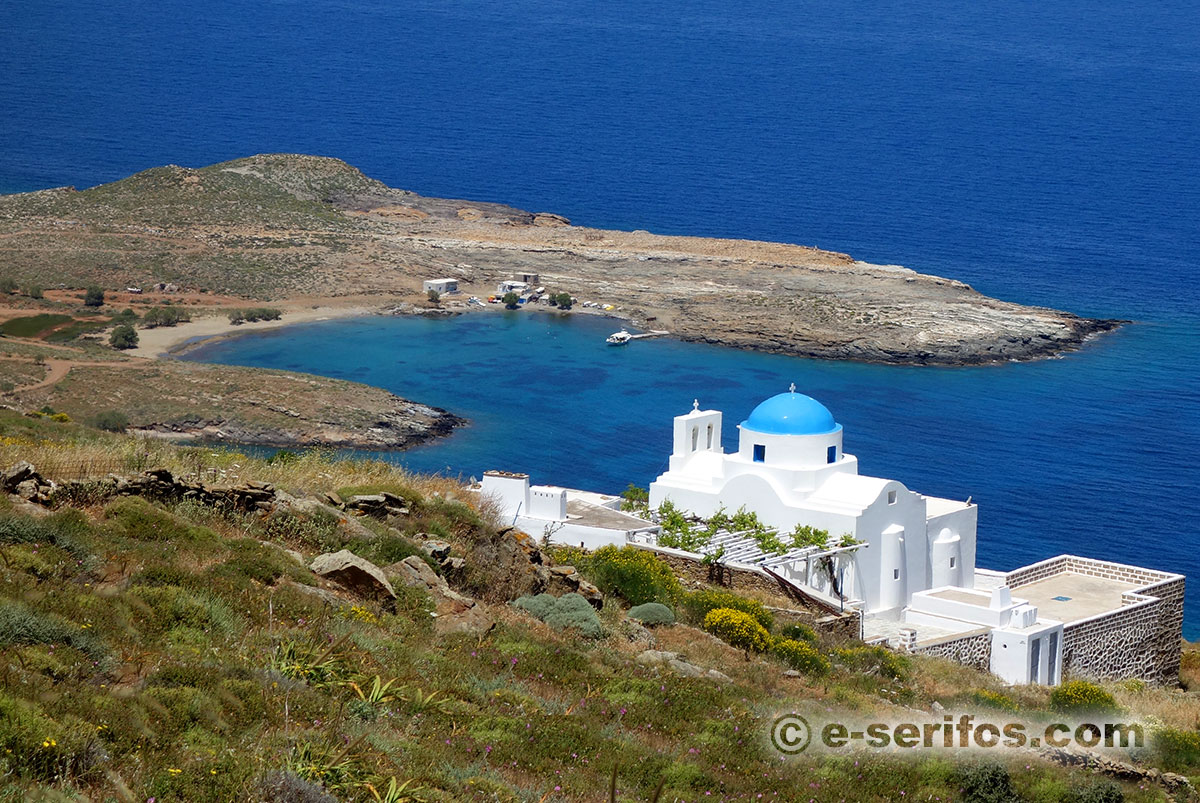 Some of the festivals that take place during the summer are the following:
The festival of Agia Eirini in Koutalas on the 5th of May
The festival of Agios Constantinos and Agia Eleni on the 21st of May
The festival of Agii Anargyri in Kalavratsena and in Galani on the 1st of July
The festival of Profet Helias in Vounia and in Ksero Chorio on the 20th of July
The festival of Agia Paraskevi in Kato Chora and in Kountoura of Galani on the 26th of July
The festival of Sotiras (the Saviour) in Kalo Ampeli and in Pirgos on the 6th of August
The festival of Panagia in Ramos and in Skopous the 15th of August
The festival of Panagia in Pirgos on the 16th of August
The festival of Panagia Miliani on the 23th of August
The festival of Agios Ioannis Prodromos in Sclavogiannis on the 29th of August
The festival of Agios Sostis at the homonymous beach on the 7th of September
The festival of Panagia sto Vouno at the old Avessalos on the 8th of September
The festival of Agia Thekla in Sclavogiannis on the 23rd of September