The miners' strike in Serifos
Description of the strike in Serifos
The first strike in Greece, happened in Serifos in 1916
The inhuman working conditions led the workers to the 1916 revolt. The strike broke out on the 7th of August 1916, when the workers refused to load the minerals on a ship. The leader of the strikers is said to have been Konstantinos Speras.
The workers demanded eight-hour work, increase to the day's wages and the taking of safety measures. Gromman asked the help of the Greek authorities and on the 20th of August a detachment arrived in order to put down the strike.
The police officers gave a five-minute notice to the workers to end the strike and then opened fire and killed 4 workers: Michalis Zoilis, Themistoklis Kouzoupis, Michalis Mitrofanis and Yiannis Protopappas.
The workers naturally reacted and, together with their wives and children who were on the spot, attacked the police officers, killed certain among them and it is said to have thrown their bodies in the sea.
In Megalo Livadi, visitors can see the memorial dedicated in the memory of the four workers.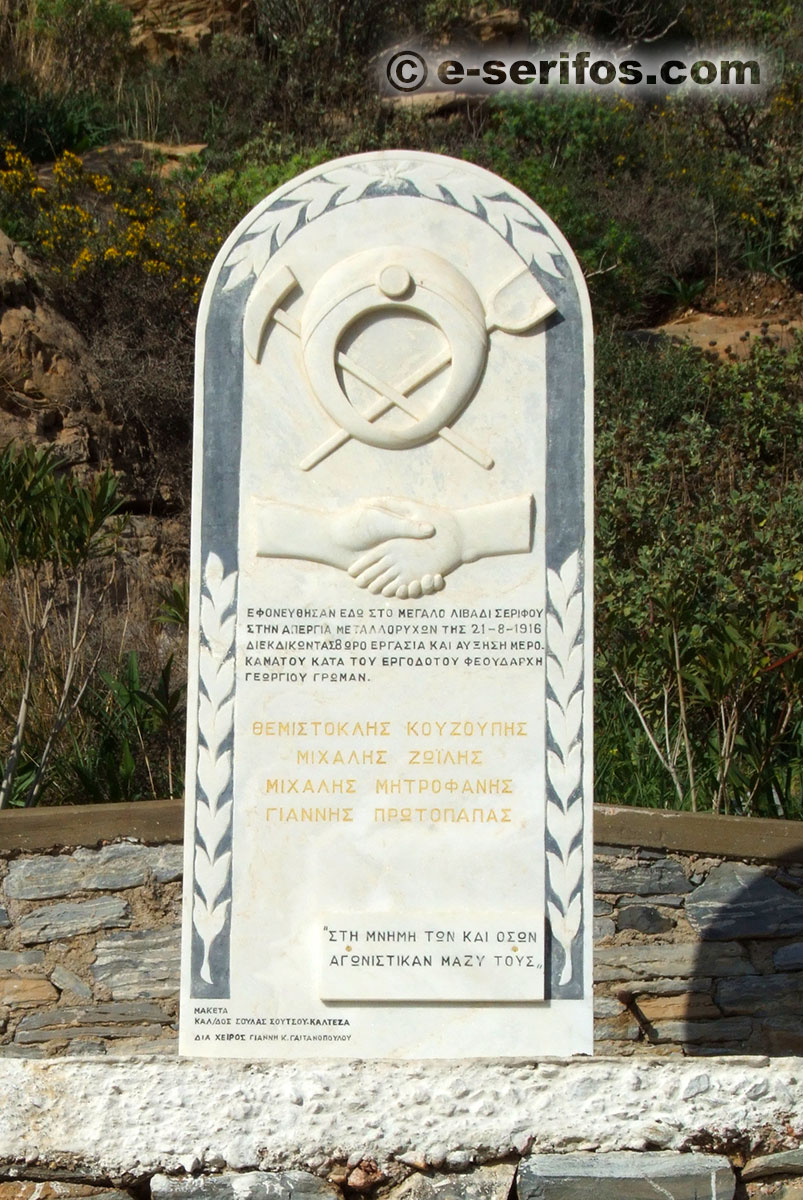 As a result of the revolt, the working conditions in the mines rather improved, however exploitation of human labour continued until the mines closed in 1963, when the Gromman's heirs found richer mines in South Africa and abandoned the mines of Serifos.