Megalo or Mia Chorio, Serifos
The abandoned village of Megalo Chorio in Serifos
The largest village of the miners' era
Megalo or Mia Horio is located on the southwestern side of Serifos and it is now an abandoned settlement.
The area is rich in mineral and between 1880 and 1912, the settlement was in its acme, having tailor's shops, grocery stores, two hospitals and schools. Nowadays one of the hospital buildings has survived while the other one has collapsed, dragged down by the landslip of a gallery.
Here, you shall see interspersed buildings in a bad state while if you look around on the mountain you can still see the galleries' entrances.
At this area they have found green quartz that has been transferred and it is exposed at the Mineralogical Museum of Paris, while here you can find one of the most beautiful sights of the island, Lefkos Pirgos or Aspropyrgos (White Tower), a building which probably dates from the Hellenistic Era, where you arrive by following a small path for 5'.
From Aspropyrgos the visitor can admire the view of the bay of Koutalas and he can see the church of Agia Triada, which is painted with intense colours and which is situated right across it. The church next to Lefkos Pirgos is dedicated to Agios Haralambos.
Gallery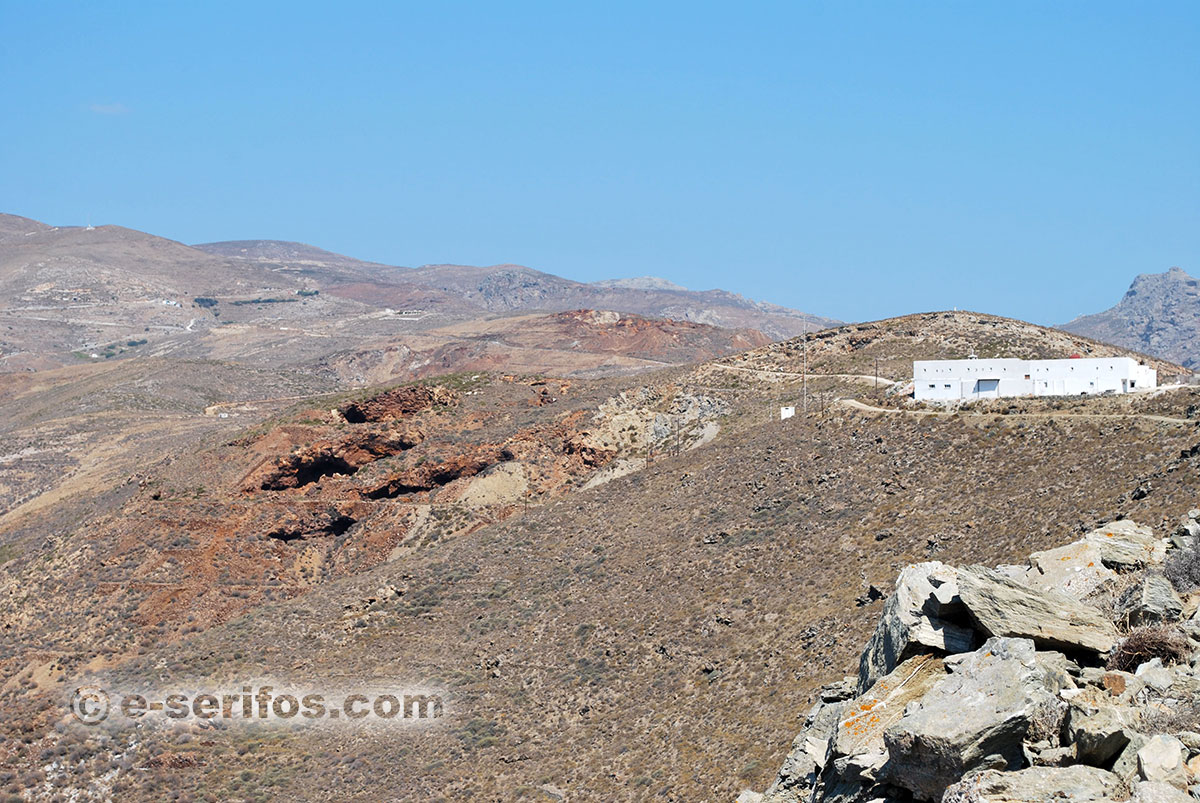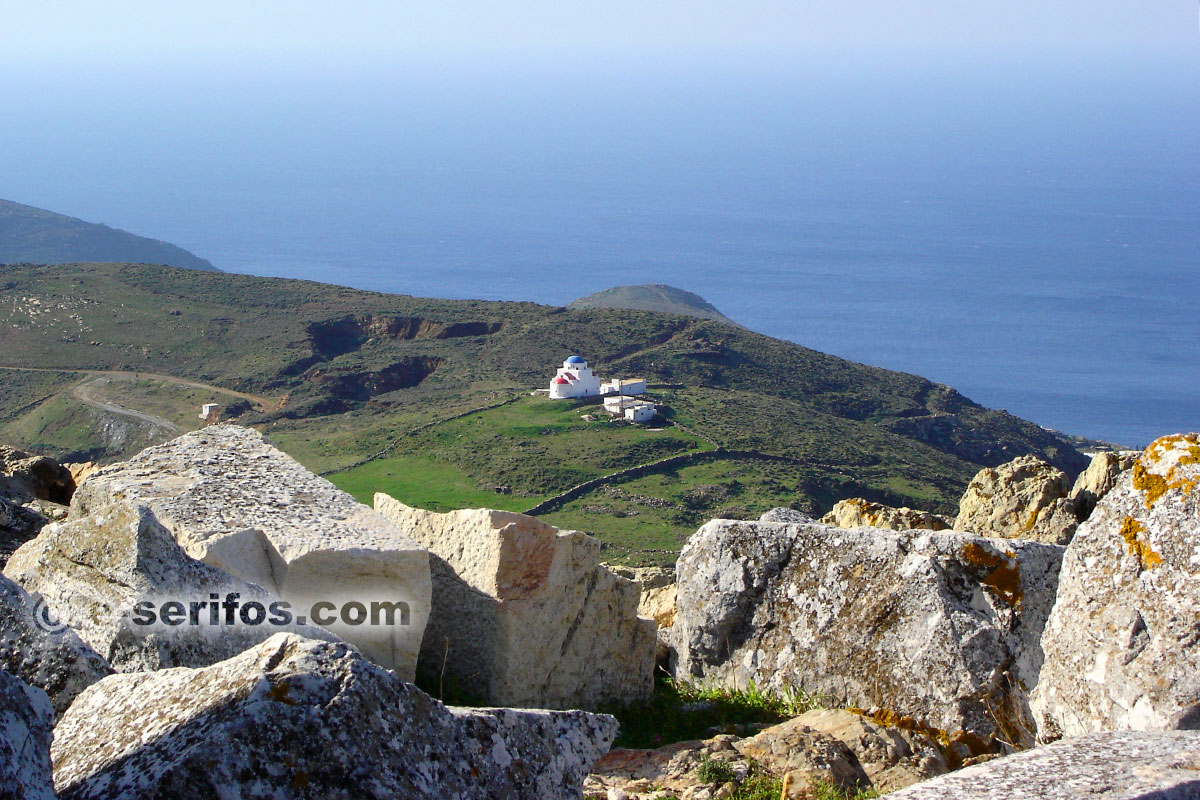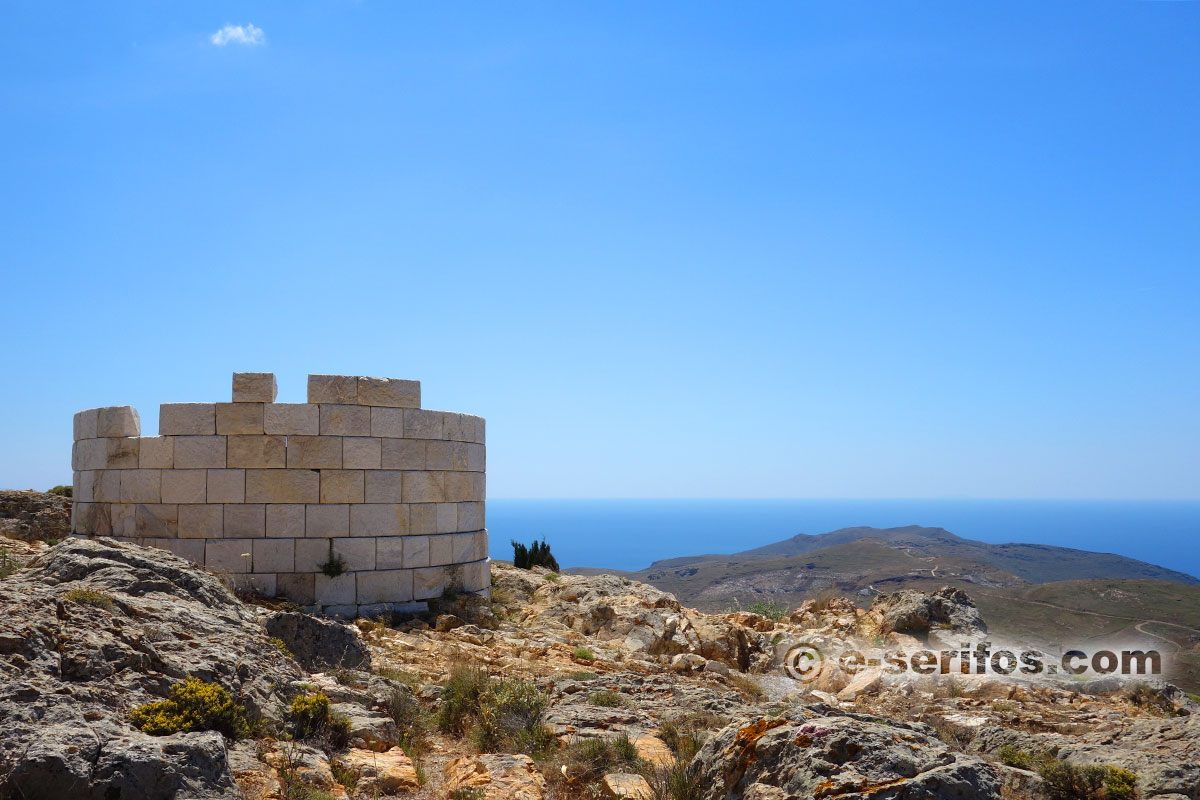 Explore the villages of Serifos