Panagia, Serifos
The picturesque village of Panagia in Serifos
The church of Panagia is one of the major attractions in Serifos
Panagia is located in the center of Serifos and it is built amphitheatrically on a hill. The settlement is still inhabited and it has been developed during the 19th century around the homonymous church, which dates from the 11th century and where from it got its name.
The church of Panagia or of Xylopanagia as the locals call it because of a custom that takes place during its festival, is one of the most important religious monuments of the island.
The village is small but beautiful and it is worth taking a walk around its picturesque narrow streets as well as stopping to take a rest at the shady square next to the church.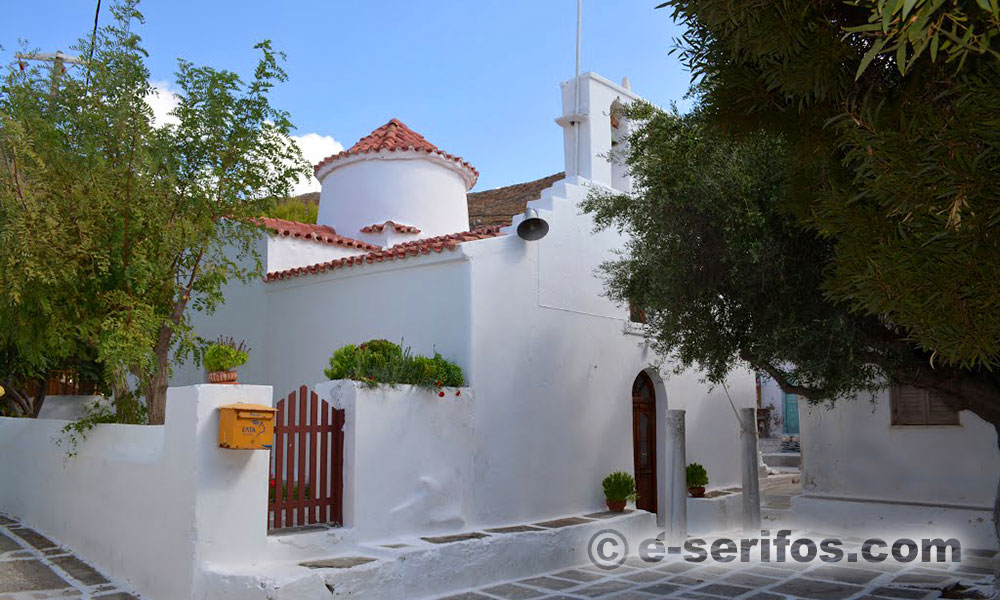 Explore the villages of Serifos