Museums in Serifos
Folklore museum and arcaeological collection
Information on the museums of Serifos
Folklore museum
The Folklore Museum of Serifos is situated in Kato Chora and it is housed in a building of traditional architecture. It has been founded in 1976 and it belongs to the Serifians' Association.
It contains articles that the Serifians were using in their every day's life, most of which are donations of the residents. The museum also contains textiles, ceramics, porcelains, utensils and tools, local traditional clothes and other objects, while there is also the reconstruction of a traditional Serifian house.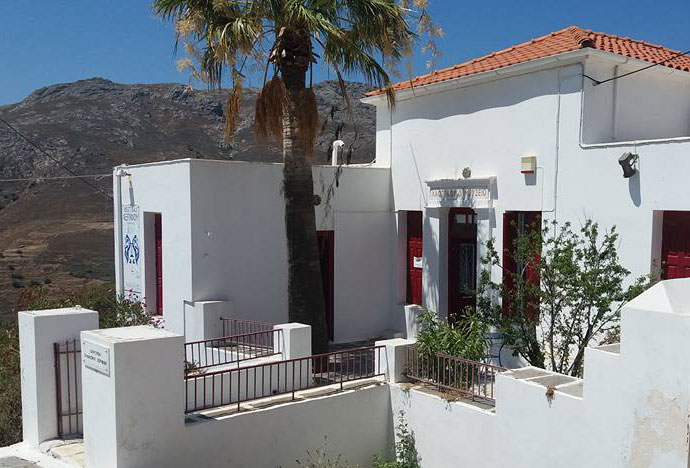 In a separate hall there is a collection of rocks and semi-precious stones that have been found in the rich soil of Serifos.
Behind the Folklore Museum there is a small theater with capacity for 300 people, where several cultural events take place.
Information: tel. +302281051181
Archaeological collection
The Archaeological collection of Serifos is situated at the Mills' square in Chora and it contains findings of the Classic, the Hellenistic and the Roman Era that came from various areas of the island.
Some of the most important exhibits of the museum are a series of headless statues and a collection of amphoras.
Opening hours: 8:30 – 15:00
Closed: On Mondays and holidays
Information: tel. +302281052611
Rock collection
In Megalo Livadi there is an exhibition of mining tools and rocks taken from the rich earth of Serifos.
The building hosting the collection is situated behind the bust of Kostas Speras, the leader of Serifos' strike that took place in 1916.
The hours and days that the exhibition is open are not stable but if you find it open it is worth visiting it.