The weather in Serifos
The weather in Serifos and in Aegean in general
The weather in Serifos and in Aegean
The weather of Serifos
Serifos has an exceptional climate, which has been admired and mentioned by the most of the wanderers of the last centuries who have visited the island.
The summer is marvellous with great sunshine, and fresh wind coming from the meltemia (northeastern winds), while it has green winter with few rains and rare frost and snowfalls. Finally, the average annual rainfall presents one of the highest rates in Cyclades, about 600 mm while the average annual temperature is about 19οC.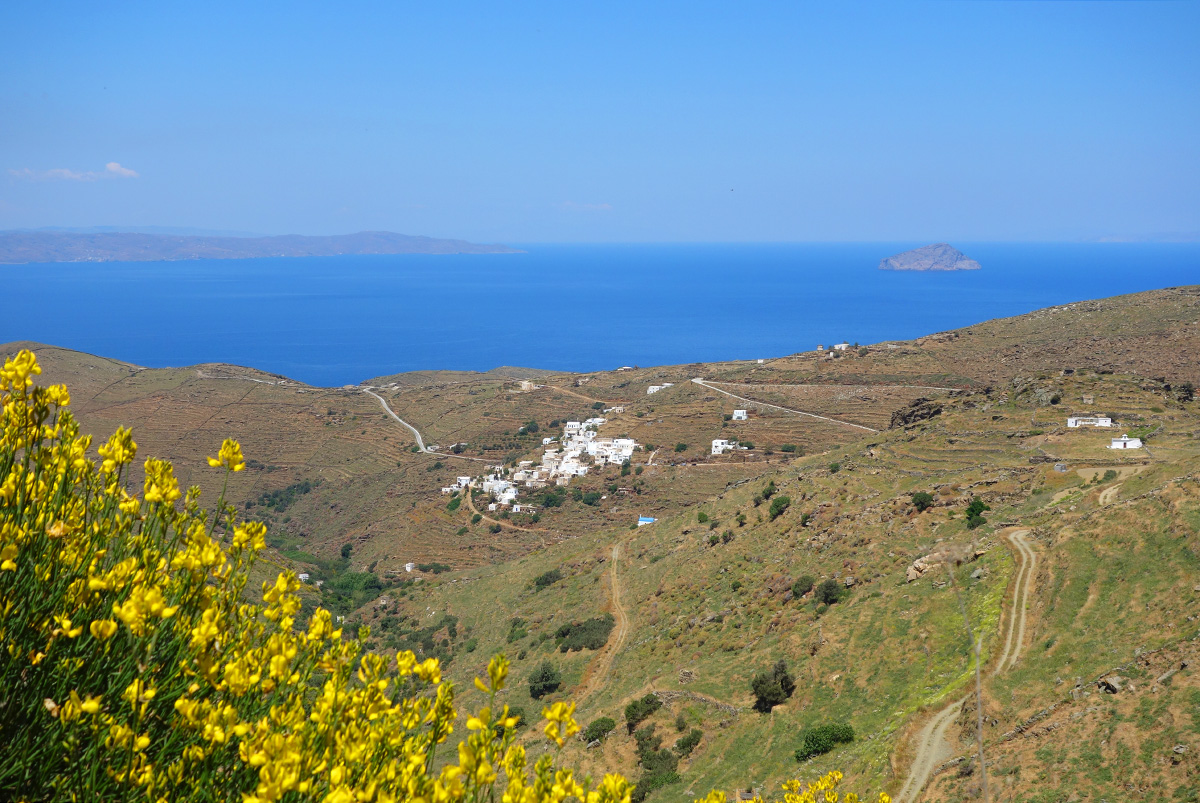 The weather at the Aegean
The Aegean Sea winds usually appear during the warm season, i.e. from May to September, blow in a northward direction and are called etisies or meltemia. Normally, the meltemia season begins around the end of May and ends around the end of October. They are the strongest during the months of July and August, and their average duration is from 2 to 4 days, although they do not have the same frequency of appearance every year. These winds mostly blow during the day, from 8 in the morning to 8 in the evening, and are at their strongest around 2 in the afternoon.
They are characterised by alternate strengthening and weakening, while they fall quickly after sundown, to return at dawn. In the Northern Aegean the winds are usually NE, in the Central Aegean they become north, and in the Southern Aegean NW. In the area of Rhodes they tend to become West, while in the Saronicos and the Northern Euboikos Gulf they remain NE. Under the influence of the sea breeze during the day, the meltemia become stronger locally, as is the case in the coastal area of Northern Crete. The meltemia are at their most intense in the N. Aegean, particularly in the region of the Cyclades islands.
During the winter, the winds blowing in the Aegean reach a force of 8-9 Beaufort, while greater intensity is observed in the Kafireas straits (Cavo Doro) and in the Cyclades.
Also during the winter, and particularly when it is at its coldest, a humid wind in the Aegean region, which becomes gradually stronger, accompanied by low skies and rain. It appears mostly in the southern and western regions of the Aegean, but this stormy wind does not make an appearance often.
Weather forecast
Sailing (Wind and Sea State) Forecast for Cyclades
Sea forecast - SW Aegean